Login
Log in if you have an account
Register
By creating an account with our store, you will be able to move through the checkout process faster, store multiple addresses, view and track your orders in your account, and more.
Create an account
The Curator Files | Becker Minty
15 Mar 2019
The Curator Files - Jason Minty, founder of Becker Minty
Jason Minty is Sydney's most discerning curator of beautiful things. When you walk into the lifestyle concept store Becker Minty in Sydney's creatively inspired Potts Point, you feel like you've entered a wonderland of eclectic treasures. From home decor to fashion to furniture and lighting, Jason travels the world hand selecting extraordinary unique items that are beautiful in their own right but also seem to come together as if they are elements of a carefully considered piece of art. We are delighted to have our very own luxury ostrich leather bags showcased in such company.
Jason has his own sense of style. A style which has attracted clients from not only Sydney, but Asia, America, Europe and the world over. It's a style that I like to describe as 'distinctive regality'. Yes I did just make up that term, but it perfectly suits the description of the treasures you find at Becker Minty. The pieces are made for kings and queens, yet each item has a quirk or uniqueness to them that attracts those that like to consider themselves rebels; the aggregators of the uncommon. You collect and treasure Becker Minty items, you don't merely purchase them.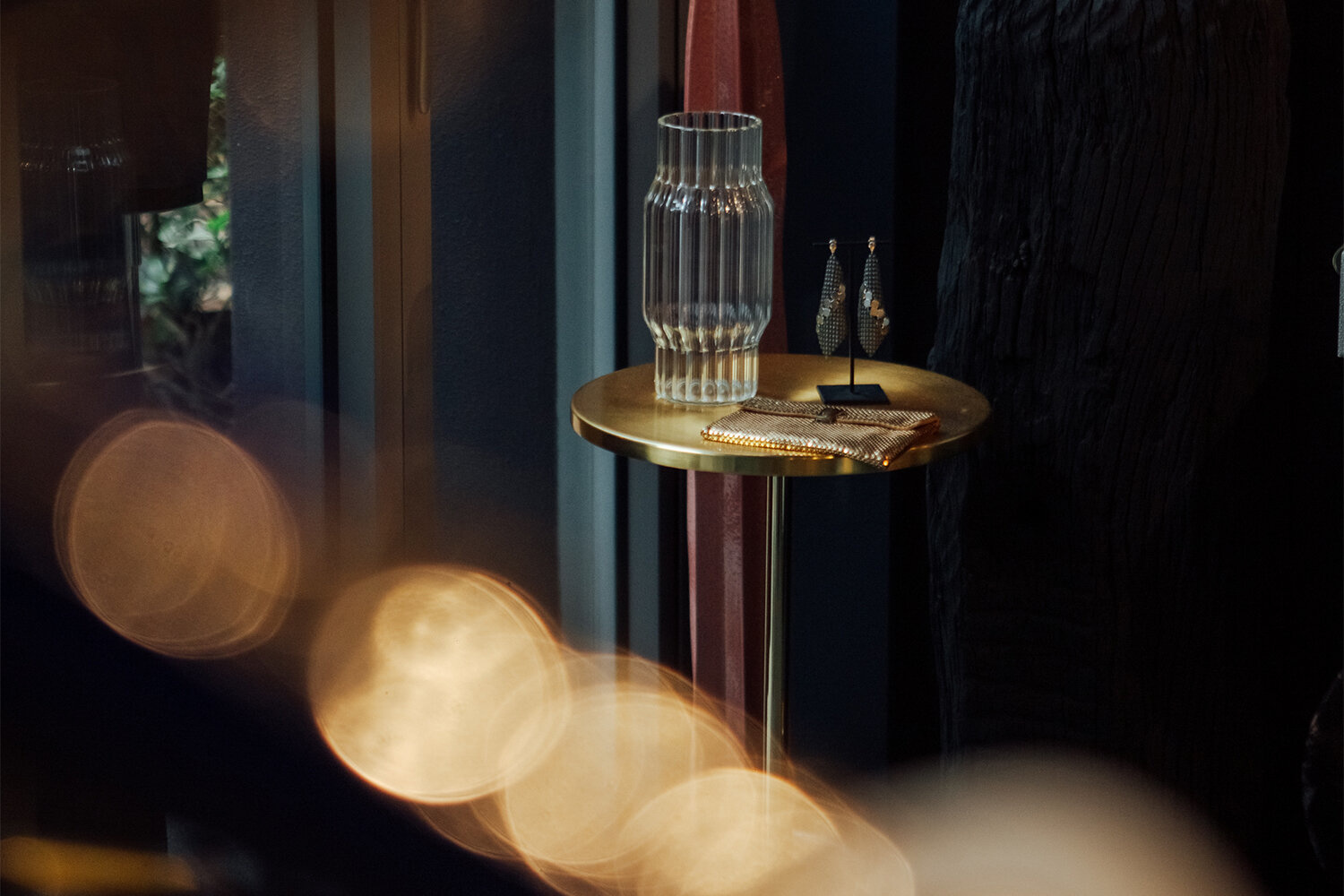 The early years
Jason was born in Tasmania. He and his four siblings had a very normal childhood. He is close to all his siblings. In fact Jason describes his childhood as much loved. He has so many happy memories of growing up in Hobart. It wasn't until his teenage years when he started to struggle with his sexuality that he began to experience some hardship.
"It was almost unheard of to come out as gay in Hobart at the time. I kept it hidden, and that was hard. It wasn't until I moved away that I began to live my true self," shares Jason.
Jason explains that living with this kind of inner conflict as a teenager helped to shape who is today. It gave him a certain amount of strength to carry on when things get tough.
The Malaysia experience
When Jason was just 17 years old, he moved to Malaysia on a student exchange. He moved to a tiny city called Kuala Terengganu on the northeast coast, a 95% Islamic community. He was living with a Chinese Malaysian family and went to a Chinese High School. He was thrown in the deep end, completely out of his comfort zone. Essentially he had to learn three languages - Malay the national language which classes were taught in, Mandarin as a second language and then a local dialect which family and friends spoke out of class.
I am not a language person (as much as I would like to speak a dozen fluent languages and seamlessly transition from country to country like a local), so the thought of being away from everything you know at the tender age of 17 and having to learn three languages, is mindblowing to me. If that doesn't craft character then I don't know what will.
Jason talks affectionately about his Malaysian host family. He is still very close to them all these years later.
"I was the only white boy in the town and I remember everyone wanted to come up and touch my skin. They all loved having me there, and wanted to be part of my life. I was invited to everyone's house. It was such a positive experience for me," says Jason.
Jason tells me that this experience was so formative for him. He developed a strong sense of cultural understanding and acceptance.
"I accept everyone for who they are and don't judge what I don't understand. I believe everything is cultural, people act, do the things they do and believe the things they believe because of the environment they are born into. I don't necessarily agree with people's views or the way they act but I do have tolerance for differences," shares Jason.
One thing Jason adored about the Malaysian culture was the concept of family. There was such respect for the elders in the family. Jason doesn't understand how or why Western cultures have shifted to this lack of care for the grandparents. There seems to be little respect for maturity and experience. The younger generations think they know everything and he feels sad that this multi-generational dynamic is not alive in Australian culture.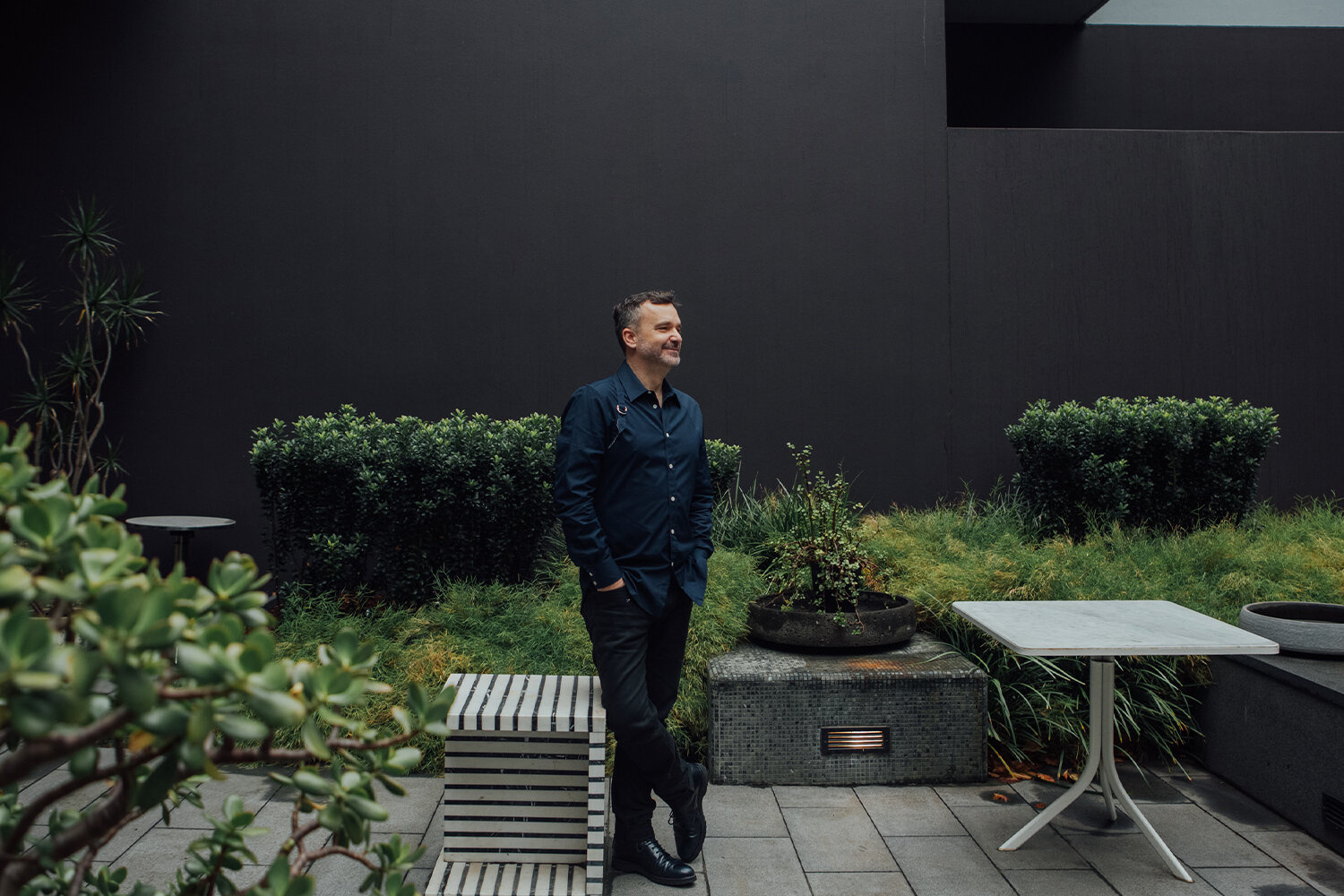 Studying in China
Just after starting university Jason won a scholarship to study Mandarin in China. He studied in Tianjin, a city a little south of Beijing. He studied Mandarin full time but part of the scholarship was to do four hours a week teaching other university students English. This was the only time Jason could connect with Chinese students because he was completely segregated. He lived in a foreign student dormitory with an intercom system and everything was controlled. Even his lessons were listened to.
I am intrigued to know what it was like living in communist China.
Jason shares that there were so many restrictions. The food was difficult for him. The food they were served at the university was the same every day and terrible so they would do what they could to muster up their own meals. He and his co-students had their own routines when food arrived at the local supermarket. They would take it in turns to ride a bicycle down to the little hotel bakery early in the morning. They would buy packets of bread (each with three slices) that came from one of the hotels. Toast was such a treat for them. Sometimes there was tuna and potatoes at the store and they would stock up on these. They learnt to cook tuna, eggs and potatoes 400 different ways.
Tiananmen Square
The year was 1989. Jason was close to his year abroad coming to a close. And there was unrest in the student population. Jason was in Tiananmen Square talking with students the night before the massacre.
"I was completely freaked out when I found out. I can't even explain how it all went down. It was so weird, we didn't know what was going on. We had a party that night, some foreign students came down from Beijing and we had some drinks and dinner and then they all took the early morning train back to Beijing. When they arrived at the train station it was closed. They couldn't get out of the station. They were stuck there but nobody knew what had happened because all communication was caught. Eventually we found out that something had gone down at Tiananmen Square. We finally got a message through the British Embassy. The message was you need to get yourself out of the country, as fast as possible, however you can, we can't get to you so just try and get out," Jason expresses.
Jason spent the next two and a half days trying to get out of China. He finally got a flight from Beijing down to Guangzhou and then a taxi from Guangzhou to the border. It cost him six months of his allowance. He still didn't know if he would be able to get out of the country. He was travelling with some English students. They got to the border and luckily just walked across it into Hong Kong, and straight to the offices of his exchange program, visibly rattled. Jason flew on a mercy flight back to Australia, feeling like he was lucky to get away.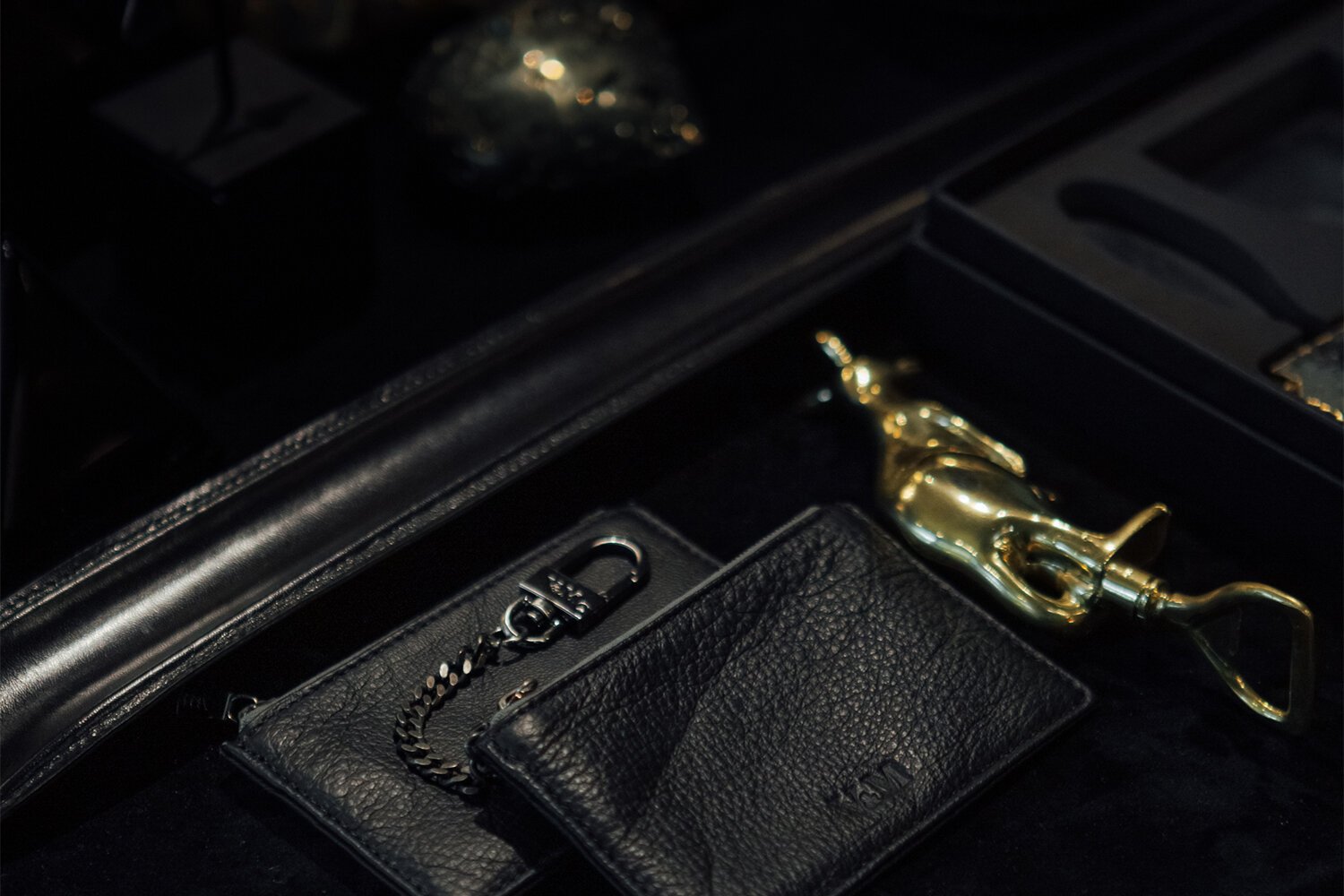 Leather Accessories by Victoria & Maude
The world adventure continues
When Jason returned from China he finished his studies in Brisbane. His degree was in International Business with a major in Mandarin. After graduating he saw an opportunity to travel the world with work. He applied for a flight attendant position. Qantas was recruiting for staff that spoke Asian languages. Jason moved to Sydney and then spent the next 12 years experiencing the world through stopovers. This was the perfect segue into Becker Minty because he spent his time off shopping around the world and discovering unique treasures. His favourite cities were Bangkok and London but actually he loved every port for different reasons. He was never too fussed about where he went as long as he was travelling. He loved Asia because of his language skills. Hong Kong and Singapore were popular destinations.
Becker Minty was born
Jason turned 35. It was time for some new adventures. He applied for a year off without pay and thought to himself I'm going to take this year and explore. Three weeks after he accepted the terms for his sabbatical, Qantas offered him redundancy. It forced his hand, he took the redundancy and the money and began the next chapter in his life.
"So I decided to move back to Hobart for a while. I started buying and selling real estate. But I got bored. Then I did a two year stint working for the organisation that had sent me abroad as a child, it was me giving back. During this time I went to Germany for a wedding, and randomly ended up having a job interview while I was there. I was offered this amazing role in Germany, so I quit my job, planned my move and then two nights before getting on a plane to start this new life I got a phone call saying you can't come. I was like, 'what do you mean, I've quit my job, given away everything. This is crazy'. And long story short, the CEO of the company had been arrested with allegations of embezzlement. My contract was cancelled. I was left high and dry and completely stunned and I thought, oh my god, what am I going to do," Jason recounts.
Jason had a friend by the name of Christopher Becker. He was a fashion designer. He had quit his job and was about to go travelling. They had talked loosely about one day doing a store together. They started doing a little bit of research on the Potts Point neighbourhood, and how expensive rents would be. They saw that there was a space available in the famous Icon building. They rang the agent but someone had just signed the lease. The agent did mention there was a space around the back of the building. The space (the same space the store exists in today) had this beautiful courtyard at the entrance. The boys paid the deposit, and then spent the next three months writing a business plan for their new business. Exciting times.
The Becker Minty concept was to bring something to Australia that hadn't been done before. A curation of the best of everything. Just one or two items in each category. Jason works on a gut response when he decides what to showcase in his store. Each item has to be beautiful, it needs to be innately stylish. There needs to be a story behind it.
"I love watching people leave with something that they have fallen in love with. And I love curating the store. I'll come in and we completely move things around every few months. It gives me the biggest thrill. We put everything out in the courtyard and then rebuild. We put things together that are completely unrelated but it just seems to work," Jason smiles.
The darling of the designer
Over the years Jason has discovered that he is popular with architects, designers, artists and stylists. Becker Minty does art differently to a gallery. Everything is placed in situ so people can see how it works in a room. The store is a comfortable environment so visitors don't feel pressured and intimidated to walk into the store. Jason is opening the imagination of everyone that walks through those doors.
The dream for the future
"The dream has always been to have a mini department store. Becker Minty is a baby version of it but one day I would love to have something bigger. I don't know whether that dream will ever come to fruition because retail is not like it used to be, it is under massive transformation. Let's see what the future holds," Jason shares.
Regardless of what the future holds, perhaps an AI store is around the corner? I don't know, but what I do know is that I will continue to follow Jason Minty and his overseas adventures, living vicariously through the beautiful products (a representation of his adventures) on display at Becker Minty.
Written by Emma Scott
Photography by Helena Dolby
The Curator Files are brought to you by Victoria & Maude, a luxury travel brand with a range of handmade ostrich leather bags for the discerning sophisticated traveller – handbags, clutches, passport holders, overnight bags, wallets, coin purses, roller bags and customised pieces. All handmade ethically.
Leave a comment