Login
Log in if you have an account
Register
By creating an account with our store, you will be able to move through the checkout process faster, store multiple addresses, view and track your orders in your account, and more.
Create an account
Inside the Artists Mind – JOSHUA CHARADIA
07 Mar 2019
Joshua Charadia, Artist, Sydney
In a time when the world is imploring us to slow down and appreciate each and every moment we welcome artist Joshua Charadia's second collection of works in his Peripheral View series. Charadia manages to capture those fleeting moments that exist on the periphery and bring them front and centre reminding us to stop, breathe and take a minute just be aware of the world around us. "I believe so many of the worlds' problems could be solved if we all worked towards a sincere awareness of ourselves and others. This sentiment is at the core of my artistic practice as well. I hope that my work can be an invitation for people to stop for a moment and consider the world from a different perspective." Well said Mr Charadia.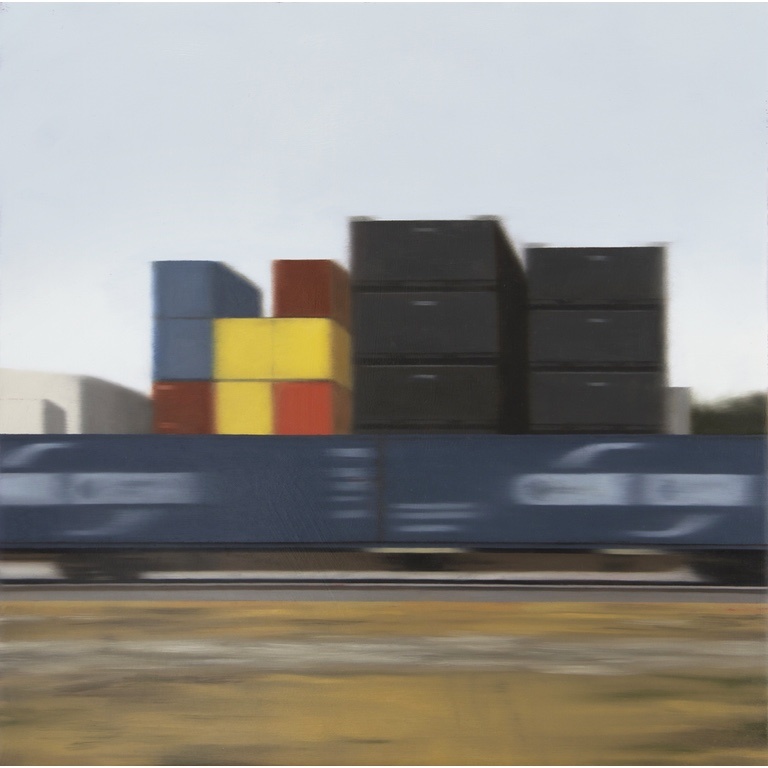 Tell us about what you do? 
"In my artworks I cast an aesthetic and critical eye on the complex forms of Australia's industrial landscape. In my ongoing Peripheral View series, I render photographs of shipping container terminals, captured in passing, in the "slow" mediums of oil paint and charcoal. By affording time to these scenes, which often slip by us unnoticed, I invite viewers to consider their significant role in the functioning of our everyday lives. For me, these ubiquitous but overlooked objects are symbolic of our broader relationship to the world around us. In my recent work I have been focusing on colour, exploring the intriguing colour palettes and compositions formed by containers in wait."
When did you first meet Mr Minty? 
"I first met Mr Minty at the 2018 Belle ArtStart event in Sydney, where I was lucky enough to win 2nd prize. He bought my painting on the night and invited me to show my work with Becker Minty." 
What's your take on Becker Minty?
"There really is something magical about stepping into Becker Minty. There's always something new and delectable to discover."
Tell us about the first piece / collection of works you showed with Becker Minty? 
"I first showed my work with Becker Minty at the 2018 Sydney Fair. Then in May 2019 I had a solo showing in store for my series called Macabre Monuments. A great night!" 
What was the first thing you ever created?
"It's difficult to say, because I've been creating my whole life. My parents have held on to a bunch of scribbly drawings from when I was old enough to hold a crayon (c. 1996-97). I think Picasso would agree it's probably my best work to date."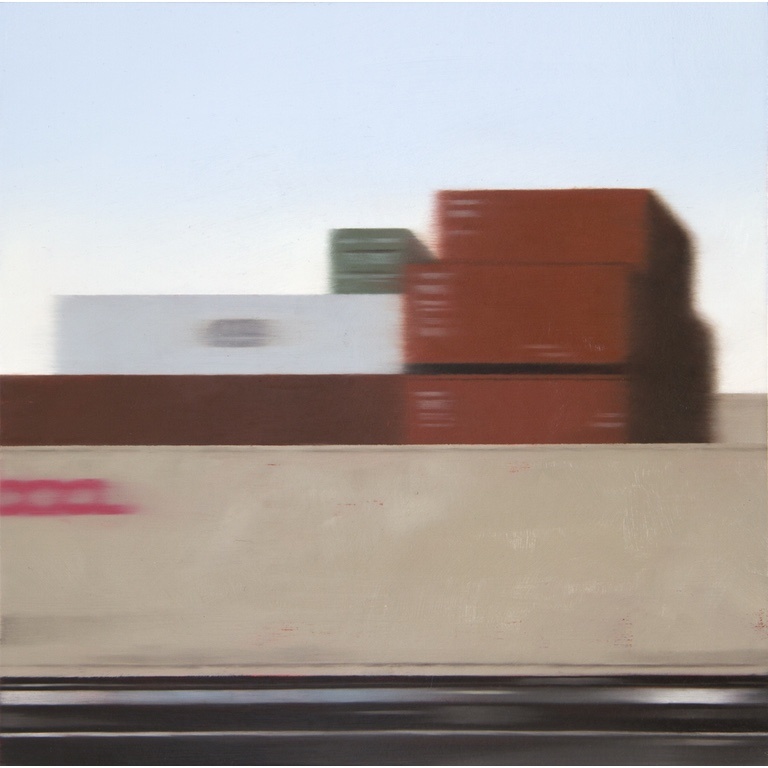 Why is it imperative for you to create? 
"I think here of what writer Elizabeth Gilbert calls the "Big Magic". Whether art making is my career or not, there is always an instinctual need to create, to live a creative life in whatever form that might take. To neglect this in myself is to neglect my humanity, to die a sort of slow death of the soul. As Gilbert writes, "A creative life is an amplified life. It's a bigger life, a happier life, an expanded life, and a hell of a lot more interesting life.""
Favourite tool to work with? 
"One of the most special is my Nonno's old shaving brush which I use to wipe eraser dust and charcoal from my drawings. The wooden handle has a big crack down the side." 
What colour makes your heart sing? 
"I have to be democratic here and say I have no favourite. The beauty of art is that you are constantly being retaught how to see. An artist can put a particular colour in just the right place, next to an unexpected neighbour, and it's like seeing it for the first time. With that said, I saw a still life painting with the most beautiful scarlet red yesterday, and my heart skipped a beat!"
Where do you go - physically, mentally or virtually - to ignite your creativity? 
"Inspiration can come from the most unexpected places, but I feel most in the zone when I'm in the studio. If I'm having a creative block I return to some of my favourite artists' books, films and websites for inspiration. Nothing ignites my creativity more than engaging with the work of other artists – including great music, films, theatre, writing and dance."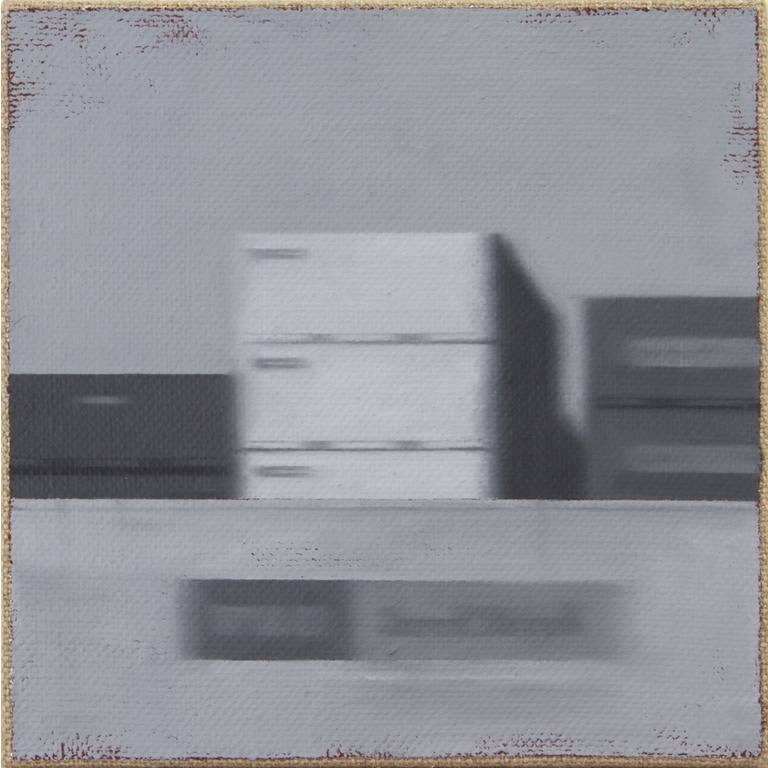 What are three things you do to stay sane? 
"To stay sane I need exercise, a clean and tidy house/studio, and tech-free time – playing the piano, reading, puzzling, gardening." 
What are you excited about right now? 
"Right now, I am excited about sharing these works with the wonderful people at Becker Minty." 
What are you working on?
"At the moment I'm working on some new large-scale paintings in colour – trying some more ambitious compositions and funky new colour palettes. It might surprise a few people to know that in my practice I often return to abstract work to release my creative energy. So I've enjoyed using this extra time to take out all my materials and get into some messy, intuitive art making."
Where do you work from?  
"I work from my home studio in Camden." 
What do you love most about your studio? 
"I love the natural light which floods in every morning and all my plants (it's quite the collection now)."
Do you have any rituals you perform before creating? 
"Before beginning a new artwork I carefully prepare my space. I find this process quite meditative and it puts me in the right frame of mind to begin making."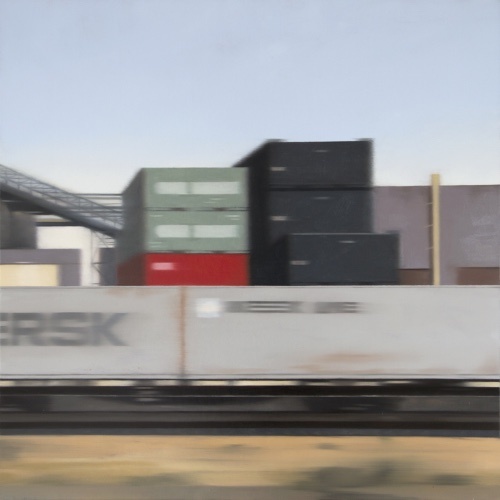 Where does your process begin?
"I begin by combing my reference photos for interesting compositions. Once I have an image, I prepare the painting surface with a burnt sienna acrylic ground. I then sketch the image on top with white charcoal before mixing my colours. If I'm preparing for an exhibition I will print out thumbnails and make notes in my sketchbook to see how particular images work together before launching into the work."
Biggest obstacle you face whilst creating?
"There's often a point half way through an artwork where the original vision doesn't seem to be coming to life as I imagined. This is where I slow down to make more decisive choices about what to do next – whether it be adjusting a colour or deciding what is or isn't important for the final composition."
What do you listen to while you work? And yes, silence is an option. 
"I listen to a lot of podcasts – mostly true crime. I also have a number of Spotify playlists on rotation, to suit my varying moods in the studio."
Best advice you've been given?
"Always mix salad in a bigger bowl than you think you need. No really, I have been fortunate to have had some great teachers and mentors and couldn't possibly distil their words of wisdom into one bit of advice. However, from them all I have learnt to trust my instincts about my work and people, and to do everything with integrity."
Finally, please share what you are currently: 
WATCHING: Killing Eve and Normal People (TV series) 
READING: The Invention of Solitude (memoir by Paul Auster)
LISTENING: Criminal (podcast) 
DOING: My fourth isolation puzzle