Login
Log in if you have an account
Register
By creating an account with our store, you will be able to move through the checkout process faster, store multiple addresses, view and track your orders in your account, and more.
Create an account
BECKER MINTY celebrates SPIRITUS STONES one year anniversary
07 Mar 2021
One year ago, we launched Spiritus Stones at Becker Minty and have been a proud partner ever since. As its founder Adrian Kaleel reveals, "Jason Minty has had a passion for gemstones and their healing symbolism for many years, so it felt like the perfect brand alignment." So much so that last year we collaborated with Spiritus Stones to launch The Mr Minty bracelet, "it's a representation of everything the Becker Minty brand stands for: Creativity/Optimism/Positive Transformation.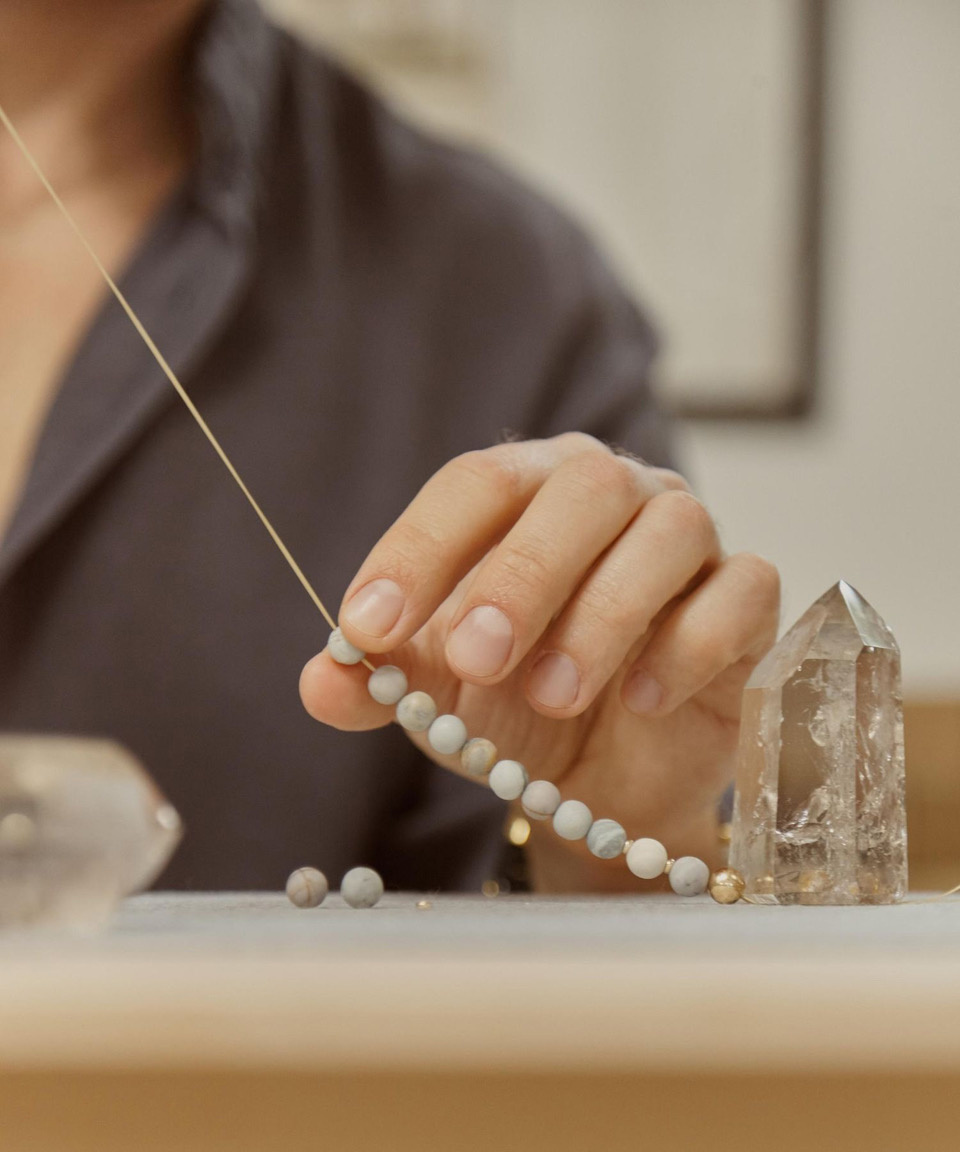 The new collection launching in store this week, celebrates more of this positive transformation. "So much has happened in the world in 2020, and we all naturally want to look towards the future with an essence of hope, a future where we are better humans for having experienced all of the challenges in this tough year. I want this collection to inspire the wearer to transform their life in a new and powerful way. The gemstones used here are truly special, with each piece symbolising a new world of possibilities. I am excited to announce the launch of the St Minty Transformation bracelet, a gloriously powerful piece that symbolises the transformation of your life to achieve your destiny." Transformation, destiny… who doesn't want a piece of that?
To celebrate Spiritus Stone's one-year anniversary we asked its founder to share his story of transformation, why he left his old life to start a more mindful one and how working with communities can be rewarding in itself.
The Spiritus Stones story, as told by Adrian Kaleel
"This chapter of my life started several years ago when a friend invited me to study Vedic meditation with her. Like many forms of meditation, the intention of the Vedic practice is to clear our minds of all the noise to give us the clarity we need to live a more fulfilled life. At the time I was working in the corporate world in book publishing, and was happy, but not completely satisfied with where my life was heading, I just couldn't stand the thought of continuing to work my way up the corporate ladder. It's not that it was a difficult job, it's just that it wasn't feeding my soul.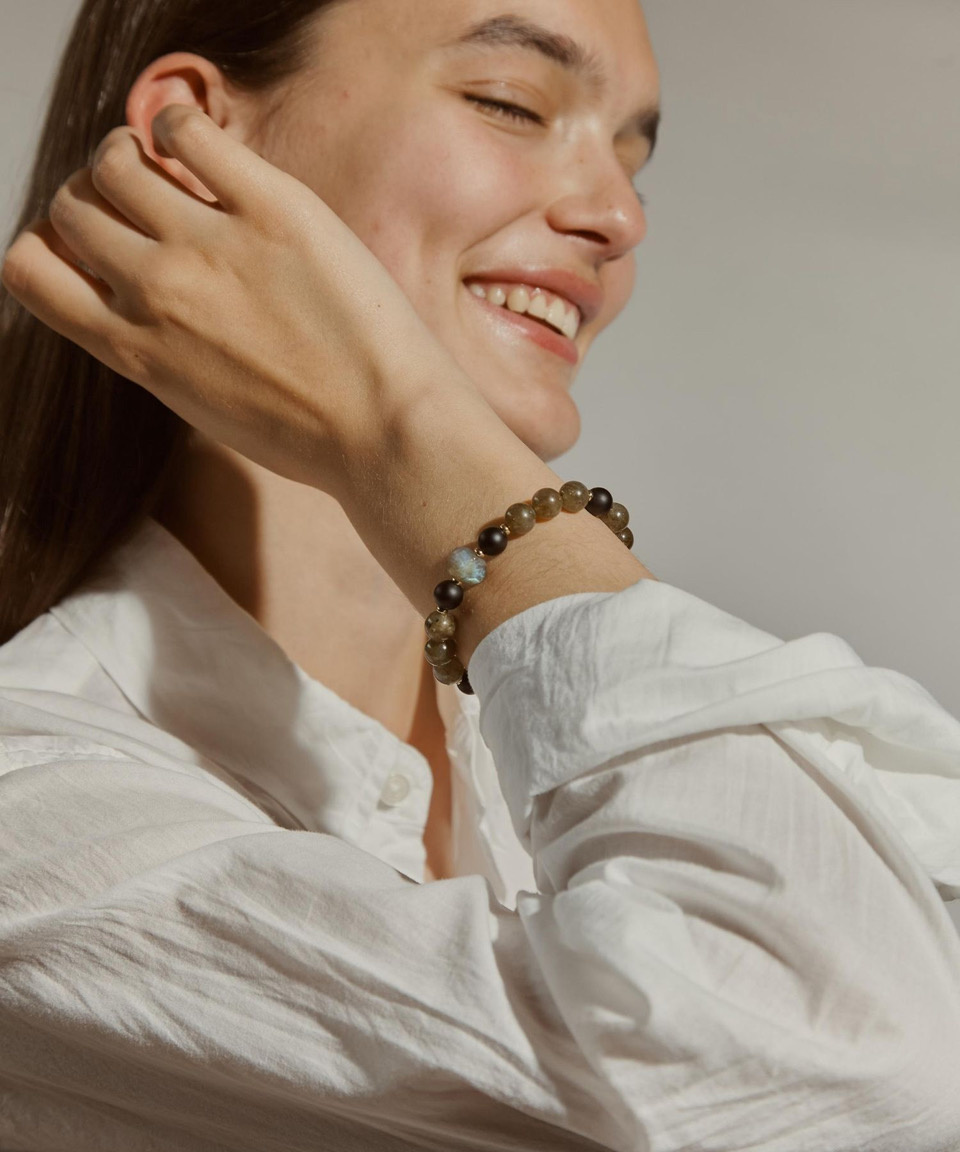 About six months into my meditation practice I had a complete moment of clarity where I felt my soul, my higher self, talking to me, and it said: "Life would be so much better if you simply do what you want to do: save some money, quit your job, and travel." It was a basic thought, but goodness it was powerful at the time, so I did exactly that. I saved, quit my job and travelled the world for the next three years, experiencing exciting new cultures and new forms of healing, until this journey took me to a Shaman in Mexico for a spiritual healing. It was quite the special moment in my life, being healed by a Shaman against the backdrop of the magnificent Teotihuacan Pyramids, just outside of Mexico City. At the end of this experience, the Shaman, his name is Pedro, gifted me with a Tiger's Eye bracelet, and began explaining the healing powers of this gemstone, in that it inspires the manifestation of our greatest dreams in life. This felt extremely powerful at that time as I felt I had already begun living the life of my dreams since leaving the corporate world behind and starting my travels.
This is when I had the second moment of clarity in my life: I wanted to share that exact feeling I had with the Shaman, with others. I wanted to help inspire others to also live the life of their dreams and would use the healing symbolism of gemstones to do this.
I then stayed in Mexico for another six months to study the symbolism of gemstones, and also learn how to create gemstone jewellery from local artisans. Mexico is the home of many gemstones, and Native American culture celebrates gemstones and their healing symbolism, so it was the ideal place to start my business. I wanted to create a higher quality offering compared to other gemstone bracelets we commonly see at the markets, something that we would proudly wear every day, something that would evolve with us, and inspire us, over the years. Seven months later, I launched Spiritus Stones, with the help of the magnificent Becker Minty team.
The first piece I created was the Manifestation Bracelet with Tiger's Eye & 14K Gold inspired by the Shaman gifting me the Tiger's eye bracelet. This piece celebrates the origin of the brand, and represents the manifestation of our greatest dreams, something I feel everyone would appreciate.
What I am most proud of since launching the brand, is having the opportunity to work with many extraordinary artisanal communities. One of these communities is an inspiring group of marginalised women in Cambodia, a country which has been devastated by the Khmer Rouge war. This community of women create upcycled paper bead jewellery to earn income to keep their children in school, so I launched a small collection of their pieces through Spiritus Stones, with each sale helping to give this community a brighter future. 
Starting your own business is a humbling experience. You're not only the Founder of the brand, but also the admin assistant, the bookkeeper, the designer, the customer service team and the manufacturer, EVERYTHING! My biggest learning has been to not feel the need to grow the business too fast, letting things evolve organically to allow the business to scale in a healthy way. Authenticity is one of the core brand-values, and this also translates into the growth of the brand.  I want Spiritus Stones to be around for many MANY years to come, so everything I am doing now has intention behind it, the intention to build a brand that will inspire a new community of individuals who appreciate living a more mindful life."
Leave a comment